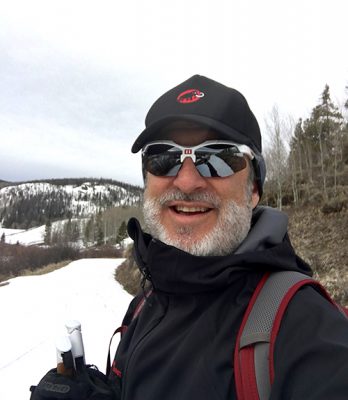 by Jon Weisberg
SeniorsSkiing.com, the online magazine for older snowsports enthusiasts, announced that Roger Lohr has been named cross country and snowshoe editor. Mr. Lohr is founder and editor of XCSkiResorts.com, a promotional website for recreational and travel-­oriented cross country skiing and snowshoeing.
"We welcome Roger to the editorial staff of SeniorsSkiing.com. His participation will expand the site's cross country and snowshoe coverage, two activities popular with our readers," said Mike Maginn, editor and co­publisher. More than 90% of SeniorsSkiing.com subscribers are alpine skiers. About 60% engage in cross­country and/or snowshoeing.
Roger's extensive background in snowsports includes working with Snowsports Industries America (the winter sporting goods trade group); serving on the Board of Cross Country Ski Areas Association; collecting data on cross country skiers; running cross country promotional programs, and writing about cross country skiing and snowshoeing for numerous media outlets. "We always thought baby boomers would grow cross country skiing to an unprecedented level, but it simply hasn't happened," Lohr commented . "At SeniorsSkiing.com, I plan to encourage older skiers and non­skiers to try cross­country skiing on a groomed trail and with a lesson. It is wonderful exercise and a great way to enjoy winter."
SeniorsSkiing.com is published weekly for much of the year. It was started in 2014. The magazine is free and currently receives 50,000 monthly page views. The average age of SeniorsSkiing.com readers is 66. More than 50% ski/board 16 or more days a year, as compared to the national average of all skiers/boarders which is 6.5 days. 68 percent report they are financially independent.
NASJA member Jon Weisberg is co-publisher of SeniorsSkiing.com.