The Harold S. Hirsch Award
Created by the founder of the White Stag clothing to promote professionalism in winter sports coverage, the Harold S. Hirsch Awards recognize creativity and excellence in editorial and artistic content in both print and broadcast journalism. This year, the Hirsch Awards have been revamped.
Winners of the 2019 Harold S. Hirsch Awards:
| | | |
| --- | --- | --- |
| Eric Smith - Winner of the Harold S. Hirsch Award for Words | Ray and Alicia Alba Co-winner of the Harold S. Hirsch Award for Images | Dino Vournas Co-winner of the Harold S. Hirsch Award for Images |
Read more about the 2019 winners and past recipients of the Harold S. Hirsch Award
NASJA presents three annual awards which require nominations from our membership: the Carson White Snowsports  Achievement Award, the Paul Robbins Outstanding Competitor Award, and the Mitch Kaplan Award.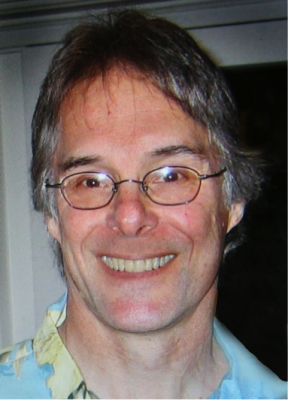 Carson White Snowsports Achievement Award
The Carson White Snowsports Achievement Award, named after the organization's first president and bestowed annually since 1969, honors extraordinary achievement, influence and innovation in the advancement of North American skiing, snowboarding and all snow-related sports. The 2019 winner, voted on by journalist and corporate members is Rick Kahl of Ski Area Management Magazine (SAM).
In his 4-decade career, he has distinguished himself by notable contributions and a tremendous positive impact to the North American and worldwide ski and snowsports experience. He has played a major role in inspiring more people to visit mountain resorts, and has helped those resorts serve those people better. What makes him especially deserving of NASJA's highest award is the influence his work has had on both consumers, as editor of Skiing Magazine, and ski area operators as editor of SAM.
After graduating from Dartmouth College, Rick helped develop the first issues of Stratton Magazine, then moving to New York City, worked through the ranks of SKI and Skiingmagazines, eventually became editor-in-chief of Skiing in 1990. For 12 years, he led the magazine through tumultuous times that mirrored the challenges in the ski industry. Through it all, he maintained the edgy, sexy and fun content inspiring readers to join in on the good times.  Rick landed at SAM in 2002, switching gears from a consumer-facing publication to an industry-facing publication. Without spotlight or fanfare and deferring credit to others, he has been quietly responsible for setting much of the dialogue in the mountain resort industry with his uncanny ability to identify trends, issues, challenges and opportunities. Rick is thought of as a sage. People want to know what he knows and sees.
He also found time to help develop ski-binding standards, analyze data trends and was the driving force in launching Adventure Park Insider, a magazine serving the burgeoning zip line-aerial adventure industry that's being embraced by a growing number of ski areas.
Even though he might fly under the radar of the general public, it would be hard to find a more respected individual in the ski realm.
Rick resides in Longmont, Colo., and counts his wife Gail and their three grown daughters as his biggest fans, all of whom are avid snowsports participants and outdoor enthusiasts. Rick joins a list of honorees that includes Lowell Thomas, Averill Harriman, Warren Miller, Nancy Greene, Stein Eriksen and many others.
Read more about Rick Kahl and past winners of the Carson White Snowsports Achievement Award
---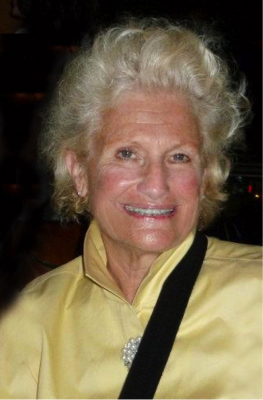 Bob Gillen Memorial Award
This award honors an individual corporate member for contributions to the advancement of snowsports, and exemplifies the highest standards of professionalism in public relations and communications. The individual also understands the working relationship between the information specialist and the journalist. The individual may be chosen for a particularly significant action or campaign, or for a career of such deeds. The winner will be selected by online vote of Active and Retired Press members.
By a vote of active-journalist members, the Bob Gillen Memorial Award for 2019 honors Connie Marshall, the long-time Director of Marketing at Alta Ski Area in Utah. The award, named after the former communications director of Crested Butte and Sugarbush ski areas and valued friend of NASJA, exemplifies the highest standards of professionalism in public relations and communications.  Connie quite simply is a legend in Utah skiing.
After 44 years with, as she puts it, "the most incredible ski area in the universe," Connie retired as Director of Marketing for Alta Ski Area last season, her 27 th year at that post. After earning a degree in Sociology at Alma College in Michigan, she landed at Alta in 1974 as Director of Ticket Sales until 1991 when she took over the Marketing reins.
She is described by a colleague as "the consummate PR professional in her role working with the media, although cutting-edge technology and ways to disseminate info wasn't her way. Connie was 'old school,' in the best possible way: she'd pick up the phone, reply to inquiries via email, meet with visiting media face-to-face (and ski/dine with them) and attend annual media blitzes."
Connie was also instrumental in pioneering mid- and upper-level management roles for women in the Utah ski industry and stood for numerous causes that benefited Alta and the ski industry, particularly in regard to sustainability.
Through her long career, she also found time to raise three exceptional children with her husband George, another long-time Alta employee. Colleagues also commented on her kindness, humor and sharp wit and noted that "she always, always carries herself with dignity and class." Connie plans to stay involved with local foundation, charity and tourism promotion endeavors and jump into one of her passions, school volunteering.
Read more about Connie Marshall and past winners of the Bob Gillen Memorial Award 
---
Mitch Kaplan Award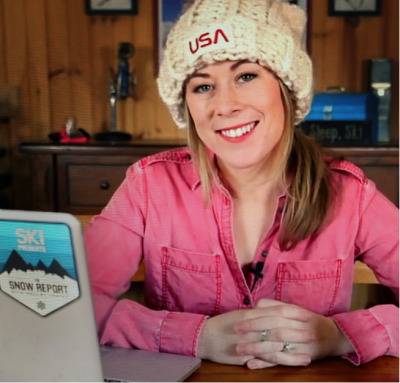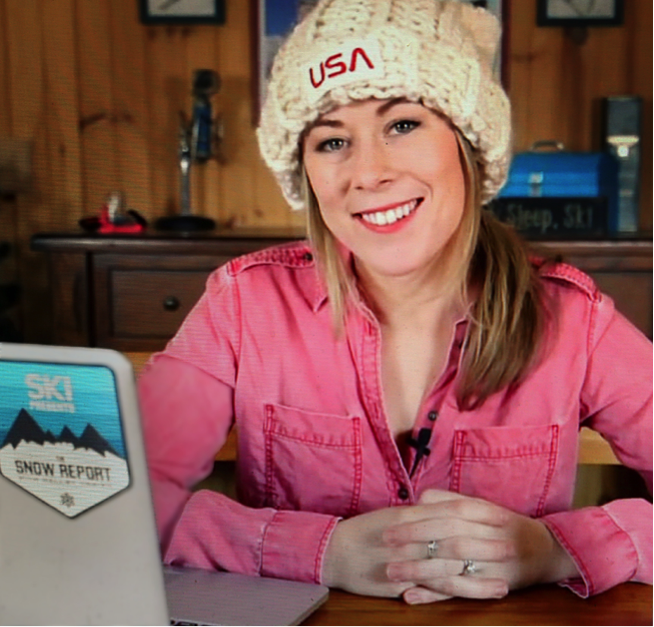 This award is presented to the journalist whose work and spirit best captures the enthusiasm and dedication the late Mitch Kaplan, former NASJA Secretary-Treasurer and multiple Harold S. Hirsch Award-winner, brought to NASJA and to the coverage of snowsports. A gentleman and a gentle man, a fine journalist and a friend to all, he was especially interested in programs and activities for children. Nominees may be, but do not have to be, a member of NASJA, and the 250-500 word nomination can focus on a specific assignment or overall contributions to the public understanding and enjoyment of snowsports. Any NASJA member may nominate a candidate for this award, which will be decided by a simple majority vote in November at the Interim Board Meeting. In addition to Board members in attendance, the Executive Secretary, and Counselor/Parliamentarian, if in attendance, are allowed to vote for the Mitch Kaplan Award.
This year's winner is Halley O'Brien of New Jersey. It might be difficult to find a more fun-loving, irreverent, enthusiastic and funny ski and snowboard reporter in the video world than Halley O'Brien. This talented videographer, reporter, producer and proud Jersey gal hosts Ski Magazine's The Snow Report, with its far-reaching roster of participating ski resorts, SnoCountry Snapshot, the Weather Channel's Local Now and posts and musings on her website, halleyobrien.com.
After winning her university's local "Price Is Right" quiz show grand prize of a laptop, video cameras and money, she parlayed her good fortune and landed her first snowsports-related job as a snow reporter at Mt. Snow, Vermont. After a stint in PR, she formed Halley O'Brien Productions and then headed west "chasing her manifest destiny" to Boulder, Colorado, for a few years where she built-up a mini-video empire of snow reports and features, picking up several Emmy nominations along the way.
Her goal is to get as many people as possible talking about skiing and sliding while not getting too serious about it. Her website is not only about skiing/snowboarding but has gone every which way with analyses of awful-flavored jelly beans, funny Olympic moments and thoughts of football and fall.Since she started her career, she likes to muse about the things she didn't know then that she knows now like "how early 4:30 am actually is, how much she would like coffee because of that and how bad she still is at making it."
Read more about Hally O'Brien and past winners of the Mitch Kaplan Award
---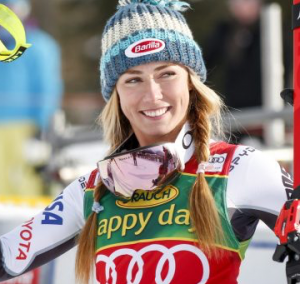 Paul Robbins Outstanding Competitor Award
Awarded to North American snowsports participants who have distinguished themselves in amateur or professional competition during the current season. The winner will be selected by online vote of Active Press, Retired Press and Corporate members.
MIKAELA SHIFFRIN – The 24-year-old from Vail had a record 17 World Cup victories (out of 26 starts, a 70-percent win average), became the first skier of either gender who win four World Cup titles (overall, slalom, giant slalom and super-G) in one season and took home two World Championships golds (slalom and super-G) and one bronze (giant slalom). Shriffrin has won four previous COYs (2014-17).
---
Read more about Jessie Diggins and past winners of the Paul Robbins Outstanding Competitor Award
Lifetime Achievement Award
Established in 1993, this award honored an individual or individuals for a lifetime achievement in snowsports endeavors, competition, innovation, equipment design or other snowsports related accomplishments. On November 20, 2015 the NASJA Board voted to consolidate the Carson White Golden Quill Award and the NASJA Lifetime Achievement Award, with the two awards becoming the Carson White Snowsports Achievement Award.