The North American Snowsports Journalists Association (NASJA) is a professional group of over 190 press and corporate members. Press members include writers, photographers and other communicators who report on ski, snowboard and Nordic related news, information and features via various media outlets. Corporate members include media contacts or employees of ski resorts, convention and visitor associations, manufacturers and others who have a commercial interest in the journalistic coverage of winter sports.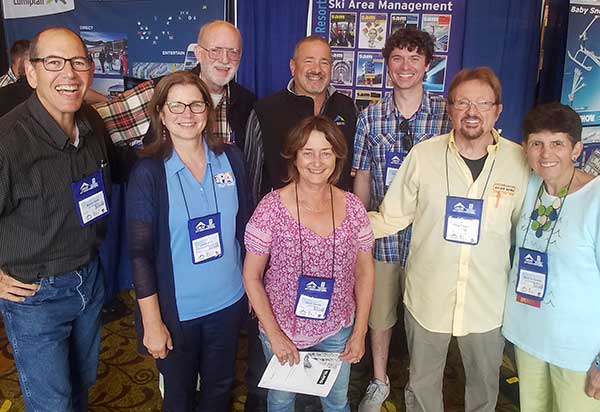 Our Mission
The mission of the North American Snowsports Journalist Association (NASJA) is to provide a forum for our members to network and exchange ideas, improve professional skills and set the highest ethical and communications standards. As the collective communication force within the snowsports industry, NASJA strives to organize its members in a way to drive awareness and participation in snow sports.
NASJA's History
The organization was founded in 1963 as the United States Ski Writers Association (USSWA). The name was changed to North Amercian Snowsports Journalist Association NASJA in 1990 to better reflect the geographic diversity of the membership and range of members work. Carson White (SF Examiner) was USSWA's first president. He was also the first president of the Northern California and Nevada Sports Writers Association formed in 1956. In 1994, the Golden Quill Award was renamed in his honor.
NASJA 50th Video from NASJA Video on Vimeo.