This article is part of a continuing series highlighting the recent work of NASJA members, taken from our Member Clipbook.  Spread the word--submit your work today!
A chat with Kelly Pawlak, new president of the National Ski Areas Association
BY WENDY CLINCH | OCTOBER 17, 2017 | from theskidiva.com
There's nothing unusual about female ski instructors. And women in resort human resources, marketing, communications, and sales? Common as dirt.
But women general managers are a somewhat rarer breed. According to statistics from the National Ski Areas Association [NSAA], there are only about 20 to 30 nationwide. It's more or less a boys' club.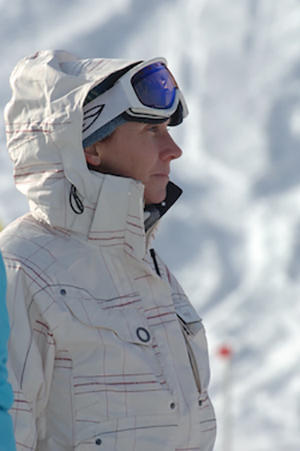 All this is about to change. Because starting in January, the boys' club will have a woman in charge. Kelly Pawlak, GM of Mount Snow, VT, will become NSAA's first female President and CEO. NSAA represents 313 alpine ski resorts that count for more than 90 percent of the skier/snowboard visits nationwide, as well as 414 supplier members who provide equipment, goods, and services to the mountain resort industry.
That's a pretty big responsibility. According to its website, NSAA's primary objective is to meet the needs of ski area owners and operators nationwide and to foster, stimulate, and promote growth in the industry. To do this, it analyzes and distributes ski industry statistics; produces annual conferences and tradeshows; produces a bimonthly industry publication; and is active in state and federal government affairs. It also provides educational programs and employee training materials on industry issues including OSHA, ADA and NEPA regulations and compliance; environmental laws and regulations; state regulatory requirements; aerial tramway safety; and resort operations and guest services.
I recently spoke to Kelly about her new position.
SD: You've been in the ski industry for a long time. How'd you get started?
KP: Quite honestly, it was sort of by accident. When I graduated from college, I realized that if I wanted to ski, I'd have to pay for it, myself. My dad wouldn't do it anymore. So I looked for a job, found one at Mount Snow, and never left.
SD: You really came up the ranks, too. I understand you held a variety of positions, correct?
KP: Yes, I've been there since 1985, and I've worked in marketing, sales, operations, events…pretty much everything.
SD: So how has this has helped prepare you for your position at NSAA?
KP: Well, I think it helps me understand some of the needs of the 300-plus member ski areas. Clearly, my expertise is not very strong in the west and midwest, so I have a lot of learning to do there. Luckily, I'm not alone. There's an extremely qualified staff of about 12 people behind me, so I'm confident that with their assistance, and talking with the folks at the ski areas, retailers, and suppliers, I'll be a quick study.