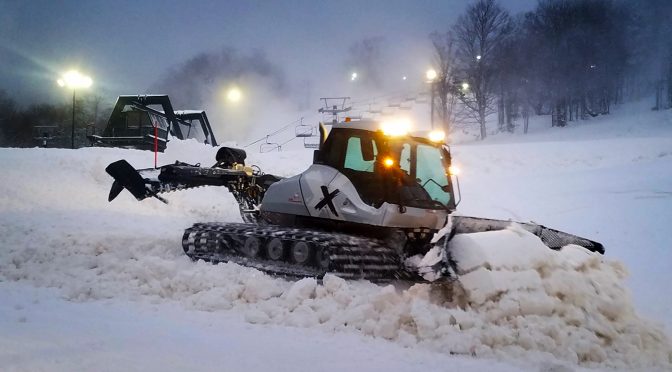 by Martin Griff, originally published in firsttracksonline.com
Davis, WV – It's named for the Biblical region in the ancient Near East but a revamped conference center, increased snowmaking, a new tubing park and the completion of a highway have put the Canaan Valley Resort and Conference Center, in the town of Davis, at the top of West Virginia's map of winter fun.
About that name – the locals pronounce it "Cah-NANE," not the more common "CAY-nan." Resort General Manager Steve Drumheller explained that according to legend the person who named the valley couldn't pronounce the biblically inspired name properly.
Locals take no offense to mispronunciation when it's said by visitors, given that the resort which is part of the West Virginia State Park system was created to spur economic development. Ski Widow and I were two of those visitors in January, invited on a press trip hosted by the resort.
Canaan Valley Resort is the largest winter employer in Tucker County with 300 workers and it's the second largest summer employer with 150 workers. Canaan Valley is located in the Allegheny Mountains, 125 miles west of Washington D.C. (about a 3 hour and 15 minute drive) and 100 miles southeast of Pittsburgh (about a 3 hour drive).