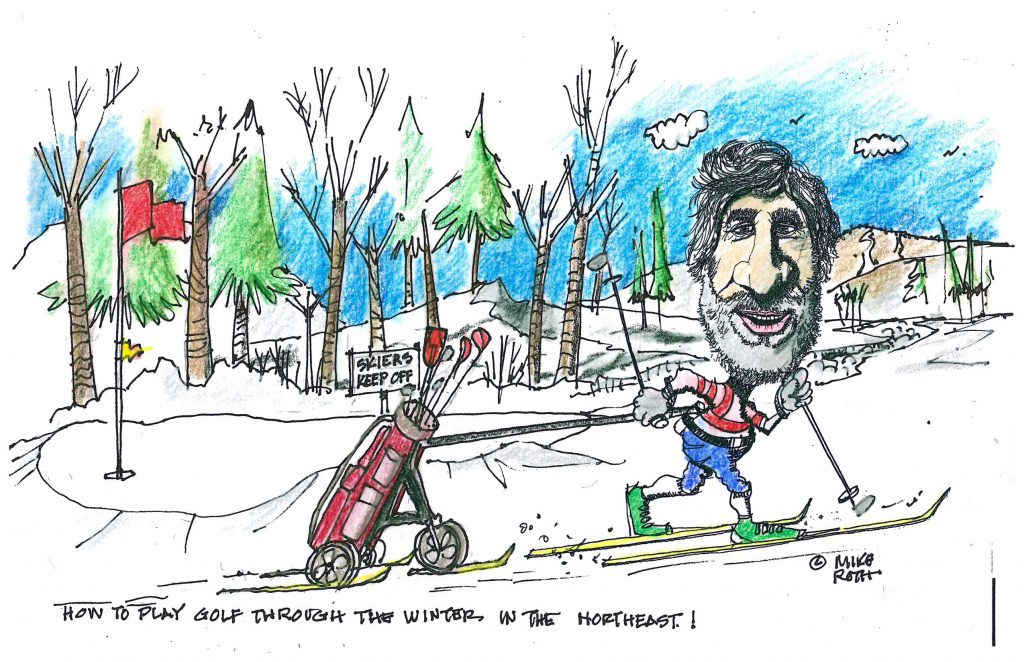 By Mike Roth, originally published in The Times Union, November 14, 2017
When the weather gets cold in the northeast people start to thinking of moving to the south so they can get in more rounds of Golf. Golf for me, although I have really gotten into it this year, is still a way to fill in the time between ski seasons. I have already arranged for my season's pass for the upcoming ski season.
There are many ski areas that have taken their properties and in order for them to utilize the land to the fullest they have built golf courses on or near the ski area. That way they are generating income year round and supporting the investment from skiing to the nice summer months. Ones that come to mind that I have played are Okemo's and Stratton's.
The Okemo course is across the road from the ski area and is built into the hillside. It is especially beautiful when the fall foliage is in full bloom, all around you; rolling fields of golden fescue surround bent grass tees and fairways. In the distance, Vermont's Green Mountains provide a striking backdrop. These breathtaking views and access to championship heathland golf no matter how beautiful; it is a tough course to play.
Even though there are golf courses at many ski areas a first happened to me a few weeks ago. I was playing the West Point Golf course and lo and behold the 4th hole has a ski lift right at the base. Playing it recently and seeing the lift has gotten my juices going for skiing. In the past there have been numerous occasions where I have been able to ski in the morning and golf in the afternoon. I did it once in Idaho at Coeur d'Alane and again in Bend, Oregon
There was a story I heard at from a friend I was golfing with said that his dad was an avid golfer. So much so that he would go out in the winter months and hit the ball around. In order for him to find the balls he would take his wife's nail polish and paint the balls making it easier for him to find. Today with the multi colored balls he would not have to paint them! One thing for sure if he was hitting a ball on some icy ground he would have had some pretty long drives!
As I said in the beginning of this article golf is there to fill the time between ski seasons, so while I golf I wear my Mount Snow cap and use a ball maker which is a snowflake that came from a ski areas pin in North Lake Tahoe, Grandlebaken a huge vertical of about 300 feet.
I also practice some methods that I learned from skiing while I golf. Many years ago I took an accelerated program on "inner skiing" was a technique that was taught at Sugarbush many years ago. It basically taught you how to relax and use some methodology of Tia Chi teaching you how to focus, breathe and relax. That weekend taught me so much and believe it or not improved my skiing tremendously. That being said I was able to focus on a turn and feel the skis actually turn as I lean into the turn. The carry over to golf is that I take a deep breath, focus on the ball as I swing the club and I have fewer duffed shots. As I do this I always remember where it all came from and in turn never forget skiing. The sport of my life, so now it's time to put the clubs away and start to pray for snow!