HOF Ballet Compilation from Bob Legasa-Freeride Media on Vimeo.
by Phil Pugliese, April 15, 2018, originally from pugski.com
There are a couple of unwritten rules in sports: never bet with a golfer you have just met who has a 1-iron in his bag; never steal third base with an eight-run lead; never play pool with someone whose first name is a city or state; and, most important, never say "short skis suck" to some old guy on 140cm skis whose nickname is "The Puppet" or "Shake and Bake." These old guys will indeed school you and send you hanging your head in shame because they can throw down, spin, flip, and maneuver their bodies in ways that will make the raddest park rat or mogul skier nod with approval and say to their coaches, "Teach me how to do that." Yes, we heard that request with our own ears.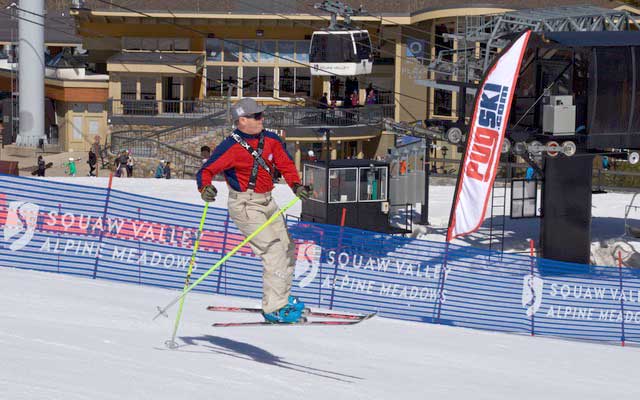 Where did we hear it? Well, Tricia and I just spent another week with the members of the U.S. Ski & Snowboard Hall of Fame at this year's induction ceremonies, held at Squaw Valley in beautiful Lake Tahoe. This was Pugski.com's third year at the event, and the first year that we were able to sponsor it through advertising and behind-the-scenes support. We could not be more proud to be associated with the organization; every year is more humbling than the last.
The Hall is in the process of reinventing its induction ceremonies through new events like SNOWx, an open forum for bringing different views to the event through a format similar to TEDx. For the first time, the inductees were presented during a press conference in front of a panel of media participants. We also enjoyed a new on-snow ballet exhibition for the athletes under the guidance of Genia Fuller Crews, World Champion freestyler and Hall of Fame member; this demonstration was held with the hope of bringing the discipline back into organized competition.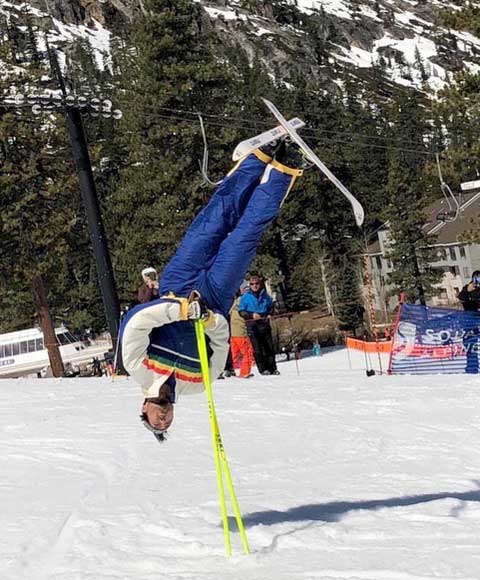 Other than Olympic medalist Jonny Moseley, the members, inductees, and former competitors that participated in the ballet demonstration were well into their 50s, 60s, and 70s. Not only were they great skiers in their competition days, but those who are still healthy are still great skiers; to see the sparkle in their eyes during the exhibition was truly a blessing.
Will ballet come back? Can ballet come back? Will it ever be cool again? (Was it ever cool?) Sadly, I have to answer probably "no" to every one of those questions, which is a shame. Ballet takes not only skill and imagination, but also something different than what is needed to hit rails, a 30-foot tabletop, or even a huge cliff. What ballet does not need is a park or a big mountain; it can be done at pretty much any ski area, from a 200-foot hill in the Midwest to the biggest baddest mountain in the Rockies. So, here is my call-out to everyone: just do it, grab some short skis (even some rentals) and start playing around in the beginners area and see if you have what it takes to ski like the old guys, the ones who invented freestyle skiing and ballet.
Additionally, I would like to extend a special "Thank you" to our friends at Freeride Media and Bob Legasa, you can watch more videos on pugski.com
Jonny Moseley: