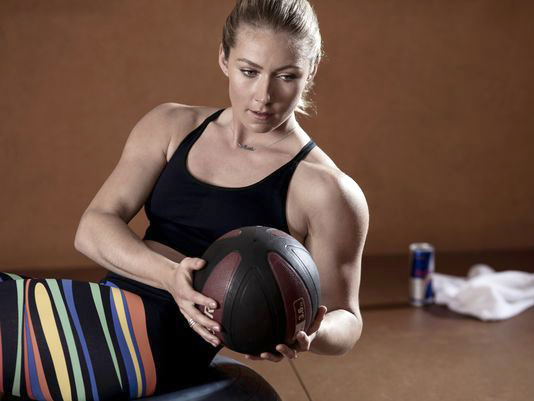 by Iseult Devlin, The Record, Dec. 5, 2016
I got my first turns in over the weekend at Killington in Vermont, where the Audi FIS Ski World Cup women's GS and slalom race events were held in front of a record crowd of 27,000 over two days.
There was a decent amount of terrain open and it felt good to get back out on the snow after seven months. Although I only skied for a couple of hours, it reminded me of what I need to do to get ready for the season: skis tuned, boot warmers charged, base layers organized and, last but not least, work on getting into better ski shape for the season.
Of course, I did not go super fast given the early season conditions, but still managed to get caught off balance a couple of times making me regret not doing the single leg squats I had vowed to do before ski season.
Watching the world's fastest female racers up-close and observing how much power it takes to hold on the outside edge at high speeds was even more motivating. What kind of workout regimen does it take to be at the top and what can average recreational skiers take away?
Seeking tips from the best, I caught up with the trainer of the world's top slalom skier, Mikaela Shiffrin, who won her 22nd World Cup race on Sunday.
Off-season training for this 21-year-old sensation consists of 90-minute workouts twice a day, five days a week and once on Saturdays.
"It's important to be active every single day whether you have time to work out or not," said Jeff Lackie, Shiffrin's U.S. Ski Team coach and trainer, who added that even 20 minutes a day would help the average skier improve mobility and performance out on the hill.
"A well-conceived ski training program should have a high degree of variability of movement," said Lackie. Studies show that Alpine skiers can experience the force of up to three times their body weight in a single turn so they have to have the strength to resist those forces.