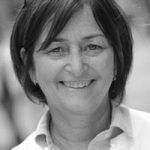 Iseult Devlin, President
Chatham, NJ
Iseult is a skiing columnist for the Bergen Record. She is the author of Winter Sports for Women (McGraw Hill). Former staff editor for Skiing Magazine and Skiing Trade News. Travel, product and business coverage in all aspects of winter sports. Ski instructor at Stratton Mountain, Vermont.
---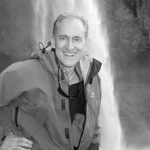 Jeff Blumenfeld, Vice President
Boulder, CO
Jeff  is both a ski writer and experienced public relations executive. He has been a member of NASJA starting in 1974, since the day he entered the working world. Since then, he has extensively covered the sport for publications including Elevation Outdoors, SKI, Skiing History, and Venu.His ski industry clients have included Caber, Cevas, CW-X, Fischer, Gore-Tex, Head, Kneissl, Nava, Slalom, and Trak. On the resort side, he's represented Breckenridge, Jackson X-C, Killington, Ski The Rockies, Ski The Summit, and the Vermont Ski Areas Association, and currently represents Bromley, Cranmore, and Jiminy Peak. He is a board member of the International Skiing History Association (ISHA) and the 2017 recipient of NASJA's Bob Gillen Memorial Award for Achievements in Snowsports Public Relations and Communications.
---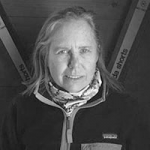 Tamsin Venn, Vice President
Ipswich, MA
Tamsin does freelance ski writing for SeniorsSkiing.com, Boston Globe, Northshore Magazine, Maine., Green Energy Times. Former Travel Editor for Skiing Magazine. Certified Level I PSIA instructor. Author, three guidebooks (Appalachian Mountain Club Books). Off season: Publisher, Atlantic Coastal Kayaker Magazine. Of note: Father was ski editor for San Francisco Chronicle in the '40s.
---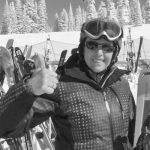 Mary Jo Tarallo, Corporate Liaison
Washington, DC
Mary Jo Tarallo is the executive director of the industry's Learn to Ski and Snowboard (Month)/Bring a Friend initiative. Mary Jo has headed up LSS(M)/BAF since its first year in January 2009. Prior to her current role, she held several positions at SIA. Previous positions included Ski Editor for the Baltimore Sun, southeast correspondent for OnTheSnow.com and volunteer positions as president of the Baltimore Ski Club and the Blue Ridge Ski Council.She currently is a contributor to The Snow Industry Letter (TSIL). Mary Jo is a long-time member of the North American Snow Sports Journalists Association both on the press and corporate sides. Most recently, she served as corporate liaison from 2014–16.Before becoming involved with the snow sports industry she worked in various PR related positions for the International Visitors Center in Baltimore, American Lung Association and United Way. While at United Way, Mary Jo's video team won a Gold Award for a half hour documentary called "United Way People" starring Oprah Winfrey.
---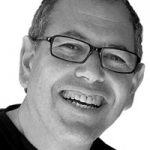 Martin Griff, Past President
Ewing, NJ
Martin is a contributing writer for First Tracks Online and has written many newspaper columns. He won the Harold Hirsch Award winner in 2000, 2002 and 2008. President, NASJA-East 2008-2010. President of NASJA 2013-17.
---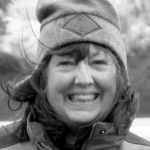 Vicki Andersen, Treasurer
Portland, OR
Vicki has four decades of experience covering skiing, snowmobiling, motorcycling and adventure travel for regional and national publications and e-zines. Contributing Editor skisnowboard.com, SkiSnowboard America. Co-owner & contributing editor HighOnAdventure.com. Member SATW, NOWA.