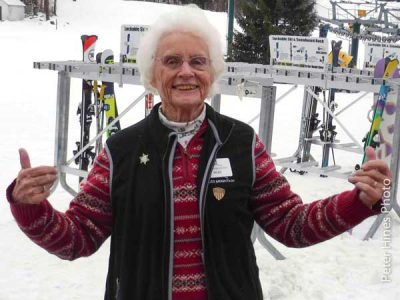 by Peter Hines, originally published in snowsportsna.com
It's true! Ragged Mountain Resortin Danbury, New Hampshire is letting first time skiers and riders the chance to learn for free.
One of the biggest barriers to getting people to try skiing or snow boarding is the initial expense. Even with coupons, special learn to ski and snowboard sessions and other deals, it can still cost upwards of $100.00 just to get that first lesson.
This is just one of the many reasons that skiing and riding is not growing as an outdoor winter activity.
Ragged Mountain is attacking this head on this year with a novel program to get newcomers on the hill with a good experience with hope of making them life long lovers of skiing and/or snowboarding with its "Mission: Affordable" initiative.
First time skiers or riders are offered three beginner group lessons, new Rossignol equipment rentals, and a lower mountain lift ticket for FREE! Yes, for free. No out of pocket expense!
It's a great opportunity for families to get out and enjoy the winter and try something new together.
The "Bebe Wood Free Learn to Ski and Ride Program" is designed to get people out on their slopes. Bebe Wood, who is 90, gave up skiing a few years ago but she is still at Ragged Mountain most days as a Mountain Host. She still proudly wears her Professional Ski Instructors of America pin that she has worn for so many years.
The Program started on December 10th and newcomers quickly took advantage of it. It is offered seven days a week including holidays from 9:00 am to 1:00 to pm. Lessons, which are provided by Ragged's experienced instructors take about two hours. Participants move from station to station and are taught skills progressively allowing for learners to gain skills and confidence.
Those interested is participating must register in advance at www.learntoskifree.com. They can choose to register for the first lesson or all three.
Participants interested in honing their skills can continue for the rest of the day after their lesson for $20 that includes a lower mountain lift ticket and equipment rentals. Look at it this way, one could get a lesson and equipment for the entire day for only $20.00. It's a bargain at twice the price.
It gets better.
Graduates of the program are offered a Ragged Mountain season pass, good until the end of the 2016/17, for only $69. The window price of at adult weekend/holiday ticket is $79. In addition, adult graduates can purchase the equipment they learned on, skis or snowboards, bindings, boots, poles, for $299. Juniors pay $189. The equipment packages can retail for between $700 and $1,000.
Ragged Mountain graduated 89 people in the first three weeks of the program. Ages ranged from four years old to someone in their sixties. Seventy-two season passes were sold to those graduates. Slots for the rest of the season were filling up quickly.
In an effort to keep a newfound passion alive, Ragged Mountain Resort offers a "Sophomore" season pass for returning graduates who purchased a season pass for $199. Graduates who refer a new participant to the Bebe Woods program receive a $25 credit toward next year's season pass.