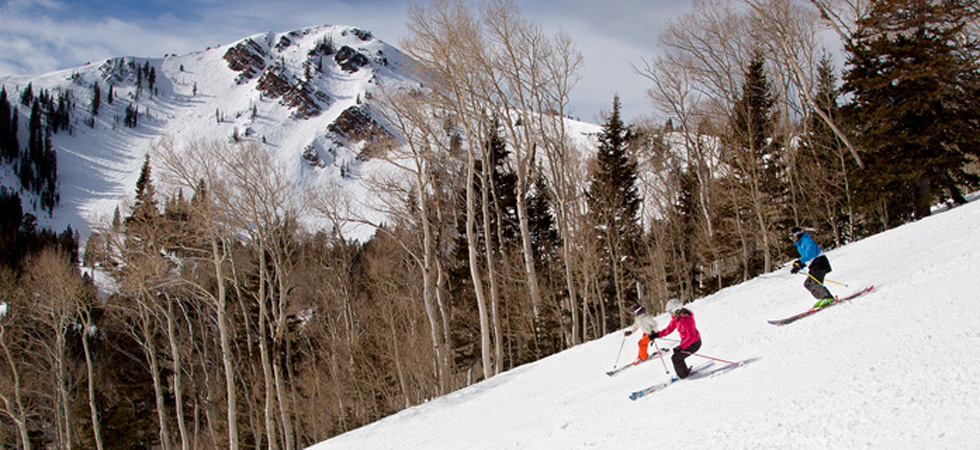 ---
NASJA Annual Meeting April 3 – 7, 2019
You're invited!
NASJA's Annual Meeting is being held in Park City, Utah on April 3-7, 2019, in conjunction with Snowsport History Celebration by the Ski and Snowboard Hall of Fame. The Park City area has great spring skiing in April. Learn what's new for next year, improve your skiing skills, and network with your media and communications colleagues. Registration is now open — details and link below.
Press Member Registration cost: $95 includes daily activities and several meals. Guest/Corporate registration rate: $119 includes most meals (not the Ski Utah dinner for press members). Lift ticket cost for guests/corporate is $95 per day at Park City. 
Lodging is in Canyons Village.  Prices range from $183 per night for a hotel room ($262 for a 1 bedroom with 2 bathrooms) at the Silverado to $232 per night for a hotel room ($303 for a 1 bedroom) at the Grand Summit.  Once registered, you will receive a link to the hotels.
Agenda
Tuesday evening: check into Park City lodging
6 p.m.: Ski Butlers Fitting: Grand Summit Hotel, room TBD
Wednesday April 3, 2018:

Ski day at Deer Valley
Hosted by Emily Summers, Sr. Communications Manager
8-9 a.m.: Meet for breakfast at Snow Park Lodge. Deer Valley will provide $30 voucher and lift ticket. Transportation to Deer Valley: TBD
9 a.m.-noon: Emily Summers and Abby Railton will lead groups.
Noon Lunch: $30 vouchers provided; Silver Lake Lodge, 1-4 p.m.:
Afternoon skiing on your own
Welcome Reception: 6-8:30 p.m. Canyons base; details TBD

Thursday April 4, 2018:

Ski day at Park City Mountain Resort
Hosted by Margo Van Ness, Sr. Communications Manager and Jessica Miller Senior Communications Specialist

Note: Park City will provide lift vouchers for 3 days for NASJA press members and a lunch voucher

10 a.m.: Meet at Park City Mountain Village (easy to ski over from Canyons base). Jessica Miller will arrange a private guide to escort our group on a 2-hour Silver to Slopes Historic Mining Tour.
12:30: Lunch Cloud Dine
4:45-6:30 p.m.: U.S. Ski-Snowboard Hall of Fame Kick-Off Reception: Alf Engen Park (Utah Olympic Park); meet at Grand Summit at 4:30 to head over
Cash bar, fashion show, women industry awards
7:30 p.m.: Dinner  – on your own

Friday April 5, 2018:

7:30 a.m.: ISHA Historians' Colloquium, Grand Summit Hotel.  If interested, contact Kathe Dillman at kadicom@comcast.net
8 a.m: NASJA breakfast – TBD
9 a.m.-4 p.m: Ski day at PCMR, meet at Canyons Base Gondola
12:30 lunch Mid Mountain Lodge
4:30 p.m. Annual Meeting, Grand Summit, room TBD
7 p.m.: Dinner  – hosted by Ski Utah, Hearth and Hill Restaurant near Canyons Village.  Guests invited but will have to pay for their dinner.

Saturday April 6, 2018: Ski day at Park City Mountain Resort

7:30 a.m.: NASJA breakfast at Grand Summit with Groupe Rossignol presentation
9 a.m.-4 p.m.: Meet at Canyons Base Gondola
12:30 lunch TBD
5 p.m.-11 p.m.: HOF Induction Ceremony, Little America, SLC
Special price for NASJA press members: $99 (regular price about $295)

Sunday April 7, 2018: Depart
Lodging options:
Note: prices above do not include resort fee and taxes. Ask when booking. Breakfast vouchers may be available as well at a discount when making reservations.