The judges have completed their work for NASJA's 2020 Harold S. Hirsch Award winners.
Since 1963, the Harold S. Hirsch Award has recognized excellence in snowsports reporting, emphasizing journalistic creativity and editorial or artistic content. The concept for these awards came after the 1960 Winter Olympics from Hirsch, a ski clothing pioneer and founder of White Stag, to promote professionalism in winter sports coverage.
Award recipients are chosen by a panel of judges with the highest credentials in the fields of journalism, writing, education, snowsports and visual media.
The Hirsch Awards were revamped in 2018 to better reflect the changes in the ways journalists communicate. Several categories were merged so that words could be judged against words, whether in paper or digital form. Video and photography are now judged together in a new Images category. The Book award is given every third year and was included in the 2018 contest.
Staring in 2018 the competition was opened to all journalists, not just NASJA members.
The 2020 Harold S. Hirsch Award Judges:
Matt Pepin, Sports Editor, Boston Globe
Mark Phillips, Freelance and former Association Press Photographer, New York, New York
Earl Saline: Director of Education Programming National Ski Areas Association
Terry Whalin, acquisitions editor at Morgan James Publishing
Marcia Biggs: Editor of St. Pete Life magazine, former travel writer at Tampa Tribune, Tampa Bay Times, Allegiant Airlines, and others.
Linda Grist Cunningham, Key West Island News
There was a tie for the Winner of  NASJA's 2020 Harold S. Hirsch Award  in the Books category.
---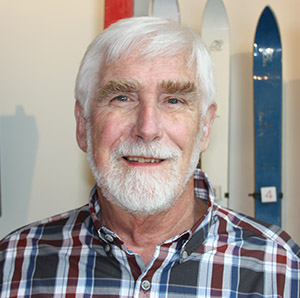 John W. Lundin is a lawyer, historian and award winning author, who after a career practicing law in Washington D.C. and Seattle, turned to researching and writing about Washington and Idaho history.  He is a founding member of the Washington State Ski and Snowboard Museum (WSSSM), works with the National Nordic Museum in Seattle, and the Center for Regional History at The Community Library in Ketchum, Idaho.  John splits his time between Seattle and Sun Valley.
John is the author of several books including:  Early Skiing on Snoqualmie Pass was published in 2017,Sun Valley, Ketchum and the Wood River Valley in June, and Skiing Sun Valley.
---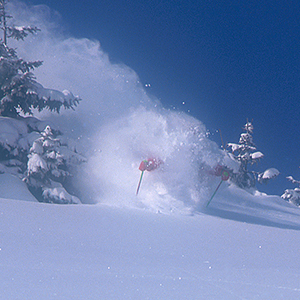 Jimmy Petterson is a writer, photographer, author who has spent 69 years of his life skiing, amassing approximately 4700 ski days. For the past 35 years, he has also worked as a ski journalist.
From early on, Jimmy's goal was to ski in as many countries as possible, and by now, he has glided on his skis in 650 ski resorts, 75 countries on all seven continents. He has probably skied in more countries than anybody in history. In so doing, he has been an ambassador of sorts, sharing his tireless passion for skiing along with his guitar and yodel with local people from almost every place on the planet where skiing is possible.
---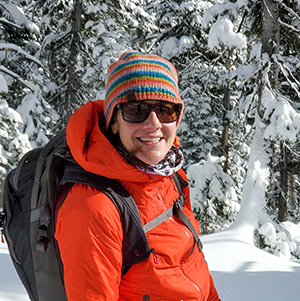 Dina Mishev's planned one year in Jackson, Wyoming is now 24 years. From her office that looks out at Snow King Mountain, she edits Jackson Hole magazine; Call of the Wild, the annual magazine supporting Jackson's National Museum of Wildlife Art; and Under Canvas, an annual custom publication produced by the upscale, outdoor hospitality company Under Canvas. Her writing about snowsports, gear, and adventure travel appears in The Washington Post, Cowboys & Indians, AARP, and The Jackson Hole News&Guide, among other print and online publications. She is currently working on a memoir about skiing, living with multiple sclerosis, travel, breast cancer, and the Cheesecake Factory. Follow her on Instagram @myspiritanimalisatrex.
---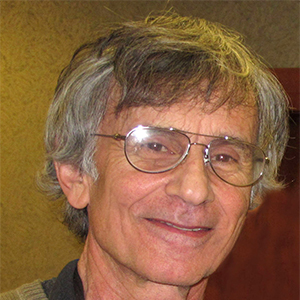 The winner of NASJA's 2020 Hirsch S. Hirsch Award in the Images category is six-time Hirsch Award recipient Dino Vournas. Dino is a Hayward, Calif.- based freelance photographer/ski and outdoor writer whose  work has appeared in the (SF) Bay Area News Group, East Bay Times/San Jose Mercury, Associated Press, Highonadventure.com, Outside Magazine, NY Daily News, Tampa Tribune, Skinet.com, others. He is a member of SATW and has been an active member of NASJA since 1977.