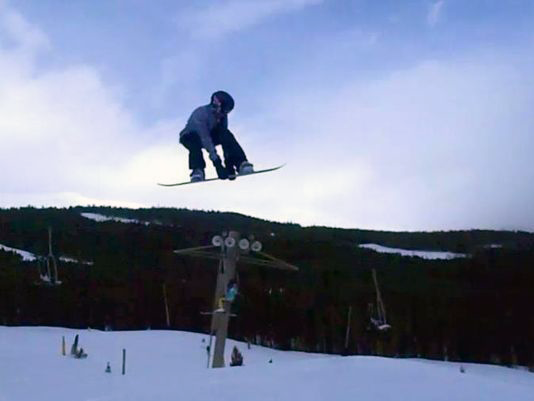 by Iseult Devlin, Special to The Record, Jan. 4, 2017
Closter resident and Northern Valley Demarest high school junior Ali Hsueh is getting serious about her snowboard competition.
After clinching a couple of podium finishes at the USASA Snowboard Nationals at Copper Mountain last April, she is a young woman with a mission.
Later this month, 17-year-old Hsueh heads to Colorado for an intense competition season with coaching from Method for Life Academy and private tutors to keep her on track at Demarest. Still, juggling sports and academics during the intensive junior year is no easy feat.
"I will be going to school based on my snowboarding schedule so it will be a lot easier for me," said Ali, who has been competing since she was 10 and attended the Mount Snow Academy in Vermont during her middle school years for winter sessions.
She took her freshman year off from snowboard competition, but missed it so much she started again last season, with a winter session at Okemo Mountain School, in Vermont. Despite the short training and competition season due to lack of snow in the east, she took first place in halfpipe and second in slopestyle at the Nationals.
"Now, I wouldn't change anything that happened," said Ali, who felt like she needed a break from snowboarding competition when she started high school because it took up so much time. Indeed, during her middle school years, she trained six days a week.
Hsueh started skiing at Camelback when she was 3-years-old, but learned to snowboard at Mount Peter at age 8 and loved it from the start. By the time she was 10, she started snowboard racing but gravitated toward freestyle competitions.