Annually since 1969, NASJA has recognized innovators and pioneers who have made a significant and lasting contribution to North American winter sports, with its highest honor, the Carson White Snowsports Achievement Award*. The award is named in memory of the first president of the U.S. Ski Writers Association, the predecessor of NASJA.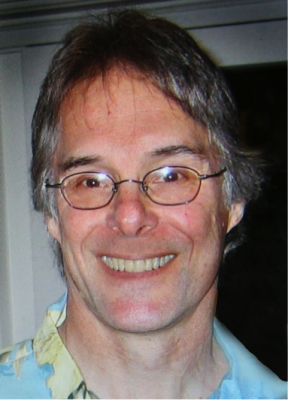 Carson White Snowsports Achievement Award
The Carson White Snowsports Achievement Award, named after the organization's first president and bestowed annually since 1969, honors extraordinary achievement, influence and innovation in the advancement of North American skiing, snowboarding and all snow-related sports. The 2019 winner, voted on by journalist and corporate members is Rick Kahl of Ski Area Management Magazine (SAM).
In his 4-decade career, he has distinguished himself by notable contributions and a tremendous positive impact to the North American and worldwide ski and snowsports experience. He has played a major role in inspiring more people to visit mountain resorts, and has helped those resorts serve those people better. What makes him especially deserving of NASJA's highest award is the influence his work has had on both consumers, as editor of Skiing Magazine, and ski area operators as editor of SAM.
After graduating from Dartmouth College, Rick helped develop the first issues of Stratton Magazine, then moving to New York City, worked through the ranks of SKI and Skiingmagazines, eventually became editor-in-chief of Skiing in 1990. For 12 years, he led the magazine through tumultuous times that mirrored the challenges in the ski industry. Through it all, he maintained the edgy, sexy and fun content inspiring readers to join in on the good times.  Rick landed at SAM in 2002, switching gears from a consumer-facing publication to an industry-facing publication. Without spotlight or fanfare and deferring credit to others, he has been quietly responsible for setting much of the dialogue in the mountain resort industry with his uncanny ability to identify trends, issues, challenges and opportunities. Rick is thought of as a sage. People want to know what he knows and sees.
He also found time to help develop ski-binding standards, analyze data trends and was the driving force in launching Adventure Park Insider, a magazine serving the burgeoning zip line-aerial adventure industry that's being embraced by a growing number of ski areas.
Even though he might fly under the radar of the general public, it would be hard to find a more respected individual in the ski realm.
Rick resides in Longmont, Colo., and counts his wife Gail and their three grown daughters as his biggest fans, all of whom are avid snowsports participants and outdoor enthusiasts. Rick joins a list of honorees that includes Lowell Thomas, Averill Harriman, Warren Miller, Nancy Greene, Stein Eriksen and many others.
Read more about Rick Kahl and past winners of the Carson White Snowsports Achievement Award
2016 . . . . . . . . James Niehues, Artist, Ski Resort Mapmaker
2017 . . . . . . . . Jason Levinthal, Twin-tip Ski Designer
2018 . . . . . . . . Klaus Obermeyer, Obermeyer ski clothing
* On November 20, 2015 the NASJA Board voted to consolidate the Carson White Golden Quill Award and the NASJA Lifetime Achievement Award, with the two awards becoming the Carson White Snowsports Achievement Award.
Carson White Golden Quill Award Winners
1968 . . . . . . . . Dr. Merritt H. Styles, U.S. Ski Association
1969 . . . . . . . . Ralph "Doc" DesRoches, Ski Industries of America
1970 . . . . . . . . Robert P. Beattie, International Ski Racers Assn.
1971 . . . . . . . . Harold S. Hirsch, Ski Industries of America
1972 . . . . . . . . Dorice Taylor, Sun Valley, ID
1973 . . . . . . . . Willy Schaeffler, U.S. Ski Association
1974 . . . . . . . . Fred Pabst Jr., Bromley Mountain, VT
1975 . . . . . . . . Robert Parker, Vail Associates, CO
1976 . . . . . . . . Rudy Mattesich, Ski Touring Council
1977 . . . . . . . . Lowell Thomas, Pawling, NY
1978 . . . . . . . . Dave McCoy, Mammoth Mountain, CA
1979 . . . . . . . . Tony Wise, Mt. Telemark, WI
1980 . . . . . . . . Cliff Taylor, Hogback Mountain, VT
1981 . . . . . . . . Werner Schuster, Alpine Meadows, CA
1982 . . . . . . . . Hal O'Leary, Winter Park, CO
1983 . . . . . . . . Averell Harriman, Sun Valley, ID
1984 . . . . . . . . Sepp Ruschp, Mt. Mansfield-Stowe, VT
1985 . . . . . . . . Warren Miller, Warren Miller Productions
1986 . . . . . . . . Israel and Orville Slutzky, Hunter Mountain, NY
1987 . . . . . . . . Tom Corcoran, Waterville Valley, NY
1988 . . . . . . . . Lloyd T. Lambert, 70+ Ski Club, Ballston Spa, NY
1989 . . . . . . . . Norbert Fischer, Disabled skiing advocate
Doug Pfeiffer, Freestyle skiing pioneer
1990 . . . . . . . . Dev Jennings, Ski New England
Bill Lash, Professional Ski Instructors of America
1991 . . . . . . . . Jim Ward, U.S. Ski Hall of Fame
1992 . . . . . . . . Stein Eriksen, Deer Valley Ski Resort, UT
1993 . . . . . . . . Nancy Greene-Raine, Canadian Olympian
1994 . . . . . . . . John Fry, NASTAR and Snow Country founder
1995 . . . . . . . . Dick Durrance, "The Man on the Medal"
1996 . . . . . . . . Jerry Groswold, Winter Park, CO
1997 . . . . . . . . Jake Burton Carpenter, Snowboard pioneer
Tom Sims, Snowboard pioneer
1998 . . . . . . . . Stephen Bradley, Father of snow grooming
1999 . . . . . . . . Bernie Weichsel, Snow show producer
2000 . . . . . . . . Ned Gillette, Snowsports adventurer
2001 . . . . . . . . Pete Seibert, Vail founder
2002 . . . . . . . . Jeannie Thoren, Women's ski equipment innovator
2003 . . . . . . . . Ernie and Rhoda Blake, Taos Ski Valley, NM
2004 . . . . . . . . Jerry Simon and Harry Leonard, Ski show promoters
2005 . . . . . . . . Jerry Nunn, Ski patroller
2006 . . . . . . . . Carl Ettlinger, Vermont Ski Safety Research
2007 . . . . . . . . David Ingemie, Ski Industries of America
2008 . . . . . . . . Art Bowles, Breckenridge Resort, CO
2009 . . . . . . . . Stu Campbell, Ski instructor, racer & journalist
2010 . . . . . . . . Mel Dalebout, Ski boot pioneer
2011 . . . . . . . . Greg Stump, Film maker
2012 . . . . . . . . Joe Cushing, SNO Engineering
2013 . . . . . . . . Michael Berry, President, National Ski Areas Association
2014 . . . . . . . . Bill Marolt, President and CEO of the U.S. Ski and Snowboard Association (USSA)
2016 . . . . . . . . James Niehues, Artist, Ski Resort Mapmaker
2017 . . . . . . . . Jason Levinthal, Twin-tip Ski Designer