JEFF BLUMENFELD, NASJA President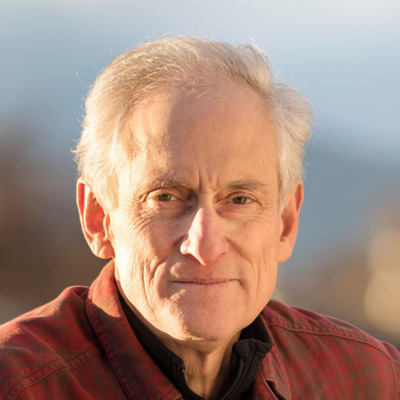 Jeff Blumenfeld is both a ski writer and experienced public relations executive. He has been a member of NASJA starting in 1974, since the day he entered the working world. Since then, he has extensively covered the sport for publications including Elevation Outdoors, SKI, Skiing History, and Venu.
His ski industry clients have included Caber, Cevas, CW-X, Fischer, Gore-Tex, Head, Kneissl, Nava, Slalom, and Trak. On the resort side, he's represented Breckenridge, Jackson X-C, Killington, Ski The Rockies, Ski The Summit, and the Vermont Ski Areas Association, and currently represents Bromley, Cranmore, and Jiminy Peak.
He is a board member of the International Skiing History Association (ISHA) and the 2017 recipient of NASJA's Bob Gillen Memorial Award for Achievements in Snowsports Public Relations and Communications. He is also chairman of the Rocky Mountain chapter of The Explorers Club and in spring 2019 launched his second book: Travel With Purpose: A Field Guide to Voluntourism (Rowman & Littlefield).You can reach Jeff Blumenfeld at jeff@blumenfeldpr.com.
---
Marie-Piere Belisle-Kennedy, NASJA First Vice President

Marie-Piere Belisle-Kennedy is a freelance ski and mountain lifestyle writer, based in Chelsea, Quebec.  She began her multimedia career in the 90s as a French and English radio and TV reporter for Montreal-based stations while attending Concordia University and hosting events at Laurentians ski resorts. She has been writing various ski travel columns for Canadian newspapers and magazines and launched 5 Star Communications in 2002, a translation, content creating and editing agency with various tourism and international sports brands as clients. M-P is a regular contributor for a series of national publications such as Ski Canada magazine since 2006.
Other bylines include Mountain Life, SkiPresse, Colorado YogaLife, Top Ski News, SkiOnline, Sun Media, Tremblant Express, Compass and Aspen RealLife, and her blog Après-Ski Country to name a few. Keeping up with her multimedia background, she hosts a series of skier interviews and covers industry events on YouTube in both English and French. You can usually find her in the mountains, skiing Tremblant (also at Camp Fortune located across her living room). Her work has taken her on adventures to cover international alpine, freestyle and skicross events.
She is thrilled to be an active press member of NASJA, spearheading the social media committee with Megan Collins, and now joining the board to serve the organization and its members.  More info www.5starcom.ca
---
KEVIN GASIOR, NASJA Second Vice President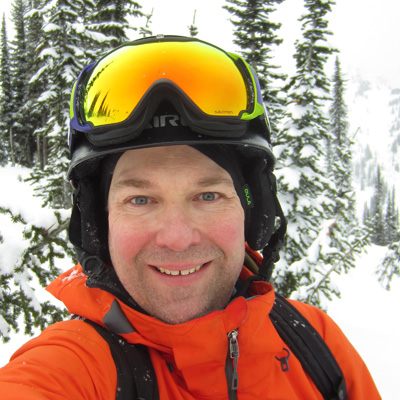 Kevin Gasior is a bilingual radio ski columnist based in Montreal, Canada. An experienced host and public speaker, Kevin is CBC Quebec's ski expert, making regular contributions to All in a Weekend since 2011. The program is broadcast across the province of Quebec with a reach of approximately 30,000 listeners. Kevin is an avid big mountain skier for over three decades and has worked in the ski industry since 1995. He also acts as a consultant for ski resorts and tourism organizations in North America. He is an ambassador and in-market representative for CMH Heli-Skiing. To learn more please visit: www.skipros.ca
---
MEGAN COLLINS, Corporate Liaison
Snowbasin Resort, Utah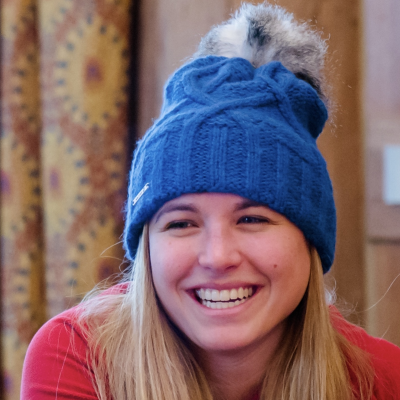 Megan Collins is the Communications & Events Specialist at Snowbasin Resort in Huntsville, Utah. While at Snowbasin she has been an integral part of the team, receiving honors for the NSAA Conversion Cup and Best Safety Program in 2018. As well as, high ranks in Ski Magazine reader surveys.  Prior to her current role, she worked at Crested Butte Mountain Resort in Marketing and PR. Preceding that with an internship at Colorado Ski Country. A Utah native who grew up in the ski Industry, it didn't take her long to realize she wanted to pursue a career within her roots. She shadowed Connie Marshall, previous Director of Marketing and PR while on winter break from CU and has never looked back. She is elated at the opportunity to assume the role of Corporate Liaison, and to work with NASJA so closely.
---
ISEULT DEVLIN, Immediate Past President,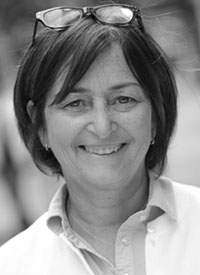 Iseult is a skiing columnist for the Bergen Record. She is the author of Winter Sports for Women (McGraw Hill). After teaching skiing in Kitzbuhel, Austria for two seasons, she landed a job as a staff editor for Skiing Magazine and Skiing Trade News, where she worked for 15 years. As a freelance writer, she specializes in travel, product and business coverage in all aspects of winter sports. She is also the managing editor of MasterFit Buyer's Guide and a contributor TSIL, NSAA Journal. Works part-time as a PSIA Level 2 instructor at Stratton Mountain, Vermont. She served as NASJA President from 2017-2019 and spearheaded the 2018 Northeast Winter Weather Summit with help from Stratton, the Northeast resort community and NASJA members. She served as president of NASJA East from 2012-2014.
---
NASJA Staff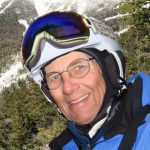 Peter Hines, NASJA Executive Secretary
Peter Hines, from Upstate New York, has been a NASJA member for ten years.  For a number of years he was the lead developer for the NASJA Website.
Prior to consolidation he was a Board member, Vice President and President of  NASJA East.  Hines works closely with the NASJA president and Board and maintains the NASJA website.
When he is not working on NASJA business Hines can often be found on the slopes of New York and Vermont.
Pete Pandoli, NASJA Treasurer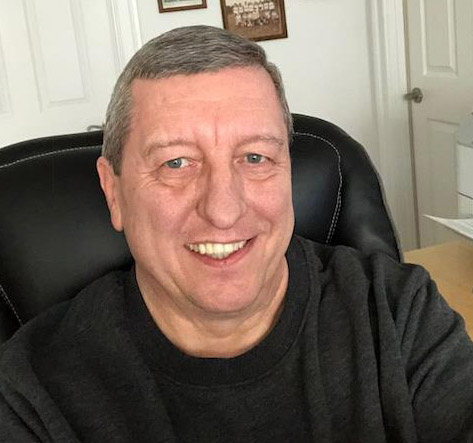 Pete Pandoli resides in Moseley, Virginia.  Pete has been associated with the snowsports industry since 2000 working for SIA and ISHA. While at SIA under David Ingemie, he was active working with NASJA member Mary Jo Tarallo on the Winter Feels Good and Winter Trails program. Pete was a competitive soccer player for many years, but today you'll find him enjoying a friendly game of pool with his retired neighbors at a local billiards facility near his retirement community or video gaming.